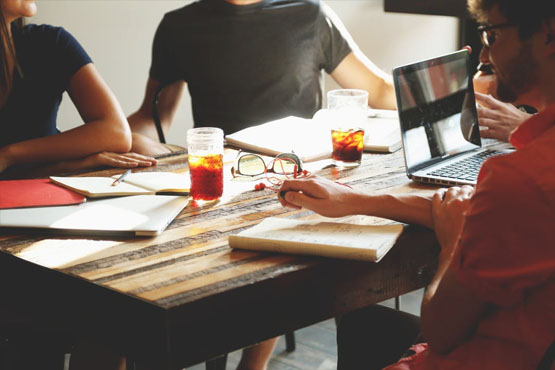 Your B2B Marketing Agency
"Content layout" refers first to the positioning of content pieces on a web page. There's an art to designing the most engaging and effective organization of content. That includes color selection, type font and size, and relationship of shapes. And, it may have visuals, videos, tabs, and buttons to links. The most successful sites sport a content layout created by professionals, like those at St. Louis's Brand Anvil. But, you'll need to settle on a strategy before you start assembling your parts.
Learn about our B2B Strategy
We believe that there's never been a more challenging—or rewarding—time to be in the business of marketing and selling technology to businesses.
Our

Purpose

How often are you contacted by "marketers" telling you that you aren't on first page results, yet they have not learned about your business or understand who your client is? How often are you approached about redoing your website? Has anyone ever approached you with a list of services you should pursue? How many of those people worked with you to understand your brand, focus, and direction? Have any of these people really dug into your market, products, and goals to strategize along with you? Learn more about Our Purpose

Our

Introduction

Continuing progress in digital technology has restructured marketing and sales. Some 81% of shoppers conduct online research before completing a purchase. The internet and social media offer them an infinite universe of prospects for established brands. But, digital marketing also legitimizes your growing B2B brand presenting an image and content that builds interest and trust. But, the analytics are sophisticated enough to tell you what, when, and where to introduce new products and services. Learn more about Our Process

Our

Interview

Digital marketing agencies provide the expertise and services you need to form and implement a working digital marketing strategy. But, all agencies were not born equal. Your search for the right agency will be easier if you can rule out the ones that probably won't be a good fit right off the bat. Learn more about The Interview