Best B2B Marketing Strategies
You rarely see the coveted marketing and sales "professionals" focus on B2B strategies. Jill Konrath is one of few that delivers fantastic content how to sell to large companies. Why not? Well it's a little more difficult and the ROI is harder to track. Sales cycles are much longer vs consumer and commonly have to be planned or budgeted. To compete in today's B2B markets, it's essential to understand which tools to keep in your marketing toolbox. A plan that incorporates detailed research and analysis, a well-thought-out and targeted website, versatile media, and insight from clients are crucial to your company's growth and development and will boost sales exponentially.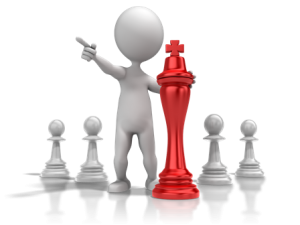 Know your important Core Strategies
Know your audience. Target your audience so you can concentrate your efforts where they will be most effective. You need to understand not only who they are, but also what they need and what is driving their decisions. Even in B2B, most decisions are made based on emotions, often how what you provide effects their job. Its always best to visually who your customer is and build a Customer Persona based on them.
Have clear relationship goals. Your objective is to convert your targeted audience into paying customers. Setting goals and benchmarks along the way will help you measure the effectiveness of your content throughout the process. I have always thought referring to your customers as a "conversion" or leveraging "conversion goals" minimizes the relationship you are trying to reach. Instead, create relationship goals. There is a natural stage of progression to gain interest, build trust, and cement a long lasting partnership
Communicate effectively. How does your customer want to receive communications? I have seen many times where account mangers only communicate the way they want (phone call instead of text, text instead of email, etc) instead of learning what the customer prefers, and doing that. IT'S NOT ABOUT YOU!  I don't care if they want you to message them on social media, just meet their need. What works for one may not work for another.
Put forth a consistent message. What is your message? Do you have a message platform developed? You should have a clear understanding of what your brand's message is. It needs to speak directly to your Customer Personas. Don't have a message that relates to a retail business owner if you primarily provide work to manufacturing clients. It sounds simple, but analyze your message and make sure you are speaking to what you customer is wanting. You need to thoroughly understand it yourself if you're going to adequately communicate to others.
Have a website designed to bring in your customers
The best B2B websites aren't about getting the most traffic; they're about getting the right traffic. You don't want people just viewing your site, you want conversions. STOP, & PAY ATTENTION… Marketers often focus on driving "visitors" to your website. The last thing your B2B business needs is a load of residential/consumer calls pouring into your phone. Make sure your Marketer/Web Designer/Copy Writer truly understand how to write for B2B focused business. An effective website will:
Load quickly.Duh, who has the patience to wait on a website to load. This isn't the 90's, there is no reason your site should not be performing well.
Have engaging content. Content should be developed for your Customer Personas. Typically, visitors will only read a small portion of your content so make it captivating. Start with Value Propositions accompanied with calls to action. Large body of text should be available if they want to read, but don't require them to read it all to understand how what your offering can meet their expectations.
Have an easy-to-use interface. It should be straightforward and simple to navigate. The content should help your contact present to others in their company. You dont always get to meet/speak with the decision maker, so arm them with the ability to present your company easily.
Clearly define your products and services. This will save time for both you and the customer. CHALLENGE: Pull up your website and have someone who doesn't know what you do review it for 5 seconds and see if they can tell you what you offer.
Looks professional. A big piece of gaining work in the B2B field is legitimizing yourself. Do you look the part? You better if you plan to win these clients. It is a direct reflection of your company.
Uses attention-getting headlines. Using the right headlines, keywords, and content that are directed at your ideal audience will bring quality leads to your site, as well as boost your standing in search engines. They should speak to your customers need.
Includes Case Studies. Case studies demonstrates your knowledge of industry solutions and are a great way to show your history of providing solutions to your customers. They build credibility for your company and allow you to give your customers technical data. They can also be used to show who you are doing business with, inserting a little industry authority.
One thing I know to be true is that you only get one chance to make a first impression. I always compare this to dating, and I always made a point to really impress my dates by wowing them with fancy restaurants and fun activities. I wasn't always the best at getting the date, but once they dated me once, they were always willing to go on a second.  B2B is all about forming relationships and your website is usually your first introduction to your customer. By creating a compelling website, you'll bring in quality leads and entice them to see more of what you have to offer.
Digital and Print Presentations that Wow
-ONE OF THE MOST IMPORTANT STRATEGIES – I feel that this is one of the single most important strategies that you can develop. The majority of business today is handled online. Websites,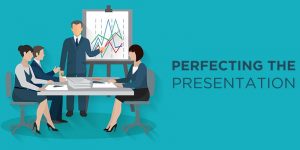 email blasts, social media are important but believe it or not, print marketing is a key component in increasing your brand's presence. When asking clients about their proposals/presentations and how they deliver them to the client, its almost always a PDF or Word doc of the pricing sent to their email. Holding back disbelief in how they reached their current size and gross revenue, I always wonder how you build a relationship with someone by sending an email. I always required agreement from my prospect to allow me to present my proposal in person, or at the very least, a video meeting online. There was something I could bring to the experience that an email never will. A rich photograph can be more impressive printed on high-quality paper than in pixels on a computer screen. Develop a graphic rich presentation and put it together using nice covers and binders. I've easily spent $500-$1,000 on a single presentation. Totally worth the investment.
Your presentations can draw customers to your website or social media profiles with QR codes or URL's and your website can direct customers to your print marketing campaigns as well, such as filling out a form to receive an eye-catching booklet of services. Although print media is used less these days, it can be used strategically and make your company stand out in more places. People always like to hold something in their hands.
B2B presentations have come a long way since simple Powerpoint slideshows explained by a speaker. A presentation should be forward-thinking and convey your message on its own. Every slide needs to count. By doing this, you can use individual slides elsewhere in your marketing efforts. Your presentation can still be used the old-fashioned way, being presented in person, but it can also be shared on your website and social media. It can be embedded into your LinkedIn profile, and if you save your slides as JPEGs, you can share them individually. Sales decks can be tailored for the particular service with which your prospect is interested. Presentations can be used as webinars on your site. Bring it to events and trade shows. Share it anywhere you can!
If you want to create a presentation that wows, follow these tips:
Know your customer. AGAIN, customer personas. This is key to an effective presentation. Give them what they want. Get their input.
Slides should be simple and on point. Slides that are too busy or cluttered won't convey clear ideas. Don't have paragraphs of text which you read when presenting. The use graphics and bullet points should be used to remind you of what to say. It's better to break them into more slides than cram them into one.
Only include relevant data. Too much and your message is lost.
Have a consistent style. It'll help define the mood and feel of your presentation. Maintain your brand across all platforms.
Use high-quality graphics. Low-resolution graphics will be distracting and reflect poorly on your company and will look unprofessional.
Add animation. Animation can make a presentation more interesting, but keep it simple. Mixed with a good Prezi Presentation will really impress your prospect.
When you've completed your presentation and are reviewing it, look at it as a story. Is it complete? Is it compelling?
Data
It's important that you have the right data on your potential customers if you're going to attract them. The first thing I do when going into a new market, is create a list of the Top 100 clients you want. Start gathering information, contacts and significant detail that might help you market to them. These should also be developed around your Customer Personas. Look at all of the data you have from them and see if there are any gaps. Include demographics, branding, buying patterns, and concerns. Use this information to determine the data you need to obtain about any potential client. It may be a lot of work, but it will help you find quality leads. Once you gather the information, just continue you to hit them with marketing collateral. Eventually they will have a need and you will be one of the first companies that come to their mind.
Testimonials and Referrals
Testimonials and referrals are a way of having your customers do the advertising for you. Customers who have been referred by other customers tend to be more loyal and stay with your company. They are also the easiest sales to closed. It creates instant trust for your brand.
Being able to show potential customers testimonials from current companies shows off your successes. You can say whatever you want about your company, but it holds much more weight when it comes from one of your satisfied customers. It's more credible and meaningful when a peer raves about your company than if you do. Testimonials are not only a way to boost your reputation, but they are also a vital learning tool. They tell you what your customers value most about your company.
You can make it easy for your customer to leave a testimonial or refer you to another company through easy-to-use forms on your website and encourage them to use them. Remember, they'll only leave a positive testimonial if it has been a positive experience, so make sure that any negative comments are taken care of quickly. Missteps happen, but as long as customer concerns are addressed to their satisfaction, they will still have a positive experience to share. Be sure to ask for their permission to use their testimonial for marketing purposes and always thank them for the testimonial or referral!
With this blueprint in place, you can use your digital marketing and content to create long-lasting business relationships. As technologies develop, so should your marketing strategies. The right marketing strategy can give you a laser focus on quality leads for your business that will grow your brand and give you the results you want.